Summer School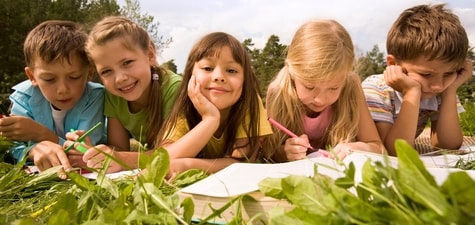 Summer adventures with friends at

– we play, explore and have fun together from dawn to dusk in the centre of Plovdiv!
Adventures begin:
June 4, 2020
Adventures end:
September 14, 2020
Monday-Friday:
8.00 – 16.00
For children aged 6 to 11 in groups of 8 friends.
The centre of our ancient Plovdiv offers lots of attractions to explore new places.
We can rediscover ourselves in its rich history, architecture, archeological riches, art and natural phenomena through its amazing museum exhibitions and old houses.

We shall meet Plovdiv-based painters, writers and actors, we shall visit experts in the Fire Brigade, the artisan guild and artistes' studios.

We shall play and do sport in the Tzar Simeon Garden and we shall learn about the history of the monuments there.
We shall catch up on missed learning in a fun way.
We shall organize picnics and play at will.
We shall discover hidden talents in each of us, including our friends.
And all through the day we shall be having the opportunity to speak in our best foreign language with our teachers, if we so wish – English, German, Spanish or Russian.
Information for Mom & Dad:

Half day (4 hours) – 60 Lv a week (no lunch included) with increasing discounts for longer sessions.

Full day (8 hours) – 100Lv a week (no lunch included) with increasing discounts for longer sessions.
Lunch options:

we bring from home our best meal from granny's and Mom's kitchen;
we have lunch at nearby eateries as selected by everyone in the group.

Additional offer – between 16:00 and 17:30 we provide language activities in English, German, Spanish, Russian and enrichment in Bulgarian for children coming from overseas.
Our teachers are skilled educators with long experience from abroad and in our country.
We observe all anti-epidemic and hygienic measures as prescribed by the Authorities.
For further information call us at: 0888 693 828; 0988 95 67 67; 0876 419 794
We learn diligently.
We respect all and expect the same from them.
We share with friends.
We love to learn and play.
We tell the truth always.